Technology Partnership Announced for Garland Technology and Aukua Systems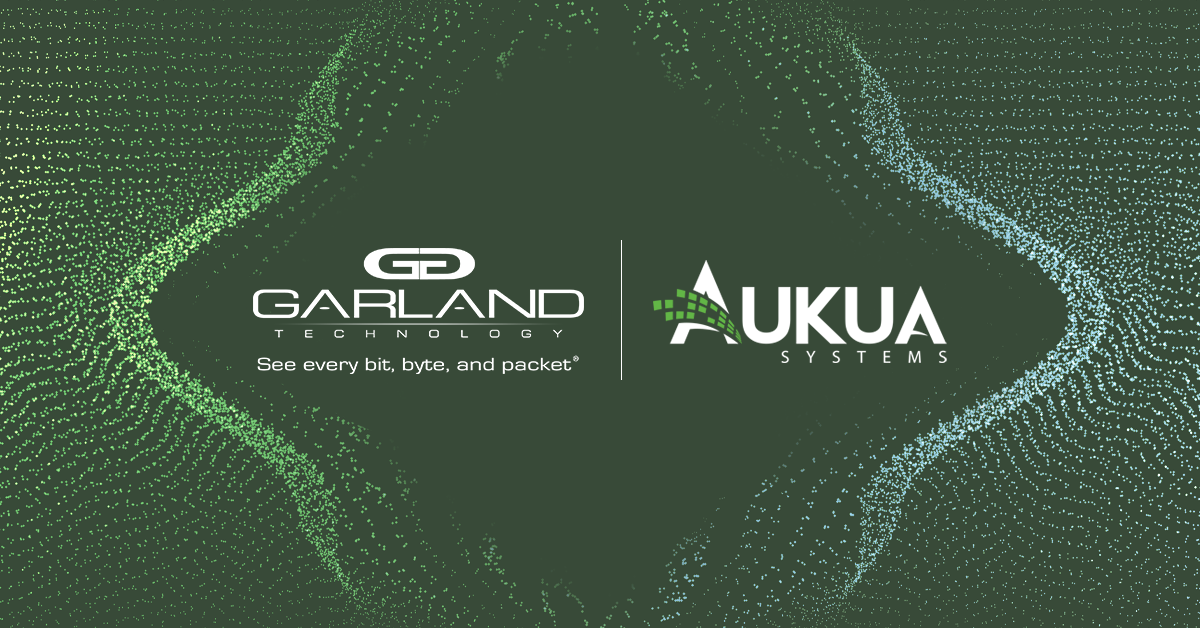 NEW YORK, July 16, 2019 – Garland Technology, a leading provider of network test access point (TAP) and packet broker solutions, announced a technology partnership with Aukua Systems, Inc., an Austin, TX based provider of Ethernet test and monitoring solutions.
"Aukua's partnership with Garland technology combines network visibility technology and full monitoring solution for direct analysis of your network application traffic," said Chis Bihary, CEO/Co-Founder at Garland Technology. "Together with Aukua, we can drive a reliable solution to identify and mitigate network latency issues and highlights our commitment to application performance."
Confronting complex issues, this strategic partnership between Aukua and Garland Technology deviates from the traditional approach to network monitoring latency. The joint solution addresses the direct role latency has on the delivery of application performance.
"Leveraging a powerful and customizable set of layer 2-7 filters and triggers, we are able to passively deploy with Garland TAP's and precisely measure one-way latency of live production traffic" said Suds Rajagopal, Co-Founder at Aukua Systems. "Our partnership reduces risk within the entire network infrastructure, providing a solution for optimal network and application performance."
For more information on the Aukua Networks and Garland Technology joint solution, download the solution brief: Ensuring Application Performance With Aukua Systems and Garland Technology
ABOUT AUKUA SYSTEMS
Aukua Systems Inc. is a leading provider of Ethernet testing and visibility solutions. Whether developing, validating, deploying, supporting or managing applications or networks, our products help improve performance and make networks more secure. The Aukua product line includes packet capture tools, analyzers, traffic generators, and impairment emulators, and all Aukua's solutions are hardware-based, precise and 100% full line rate. Since 2015, equipment manufacturers, large enterprises, service providers, and government agencies worldwide have depended on Aukua to build stronger networks. To learn more, visit www.aukua.com.
ABOUT GARLAND TECHNOLOGY
Garland Technology is an industry leader delivering network products and solutions for enterprise, service providers, and government agencies worldwide. Since 2011, Garland Technology has developed the industry's most reliable test access points (TAPs) and network packet brokers (NPB), enabling data centers to address IT challenges and gain complete network visibility. For help identifying the right NPB solution for projects large and small, or to learn more about the inventor of the first bypass TAP, visit GarlandTechnology.com